"I've purchased and used several of their products over the years. Simply unmatched!"
-Chuck
Nashville, Tennessee's Most Affordable Tongue and Groove & Shiplap Lumber
We specialize in carrying tongue and groove and shiplap lumber at Kentucky Lumber LLC. Located just one hour North of Nashville, TN in South Central, KY. We have become well known in Nashville for our pine products and the easy access we offer to them. The affordable prices, beautiful lumber, and dedicated customer service has been drawing Nashville's awesome people for more than 6 years to our Allensville!
Our customers have come to know us for our cabin grade (#4) and common grade (#3) lumber and the uniqueness of the character in it. We do not sell premium grade lumber. We've had so much trouble keeping up with the demand for our cabin grade lumber that we have begun also selling the common grade to help us keep up with the demand. We sell wood with character and our customers love it!
We love pine's natural base color and the diversity it offers to our customers. White pine acts as a fantastic base for most any stain, paint, or finish. It has the unique ability to take on many different looks on your walls, ceilings, floors, and on the exterior of your home.
While we specialize in White Pine and Red Pine, we also work hard to regularly bring in loads of our special Blue Stained Ponderosa Pine. These are always exciting times for our customers because it opens up the opportunity to affordably finish an accent wall, a whole room, or a whole cabin with something uniquely beautiful! Check with us to see if we have any of either of these woods in stock. If we don't, know that we are working to get them back in as soon as possible!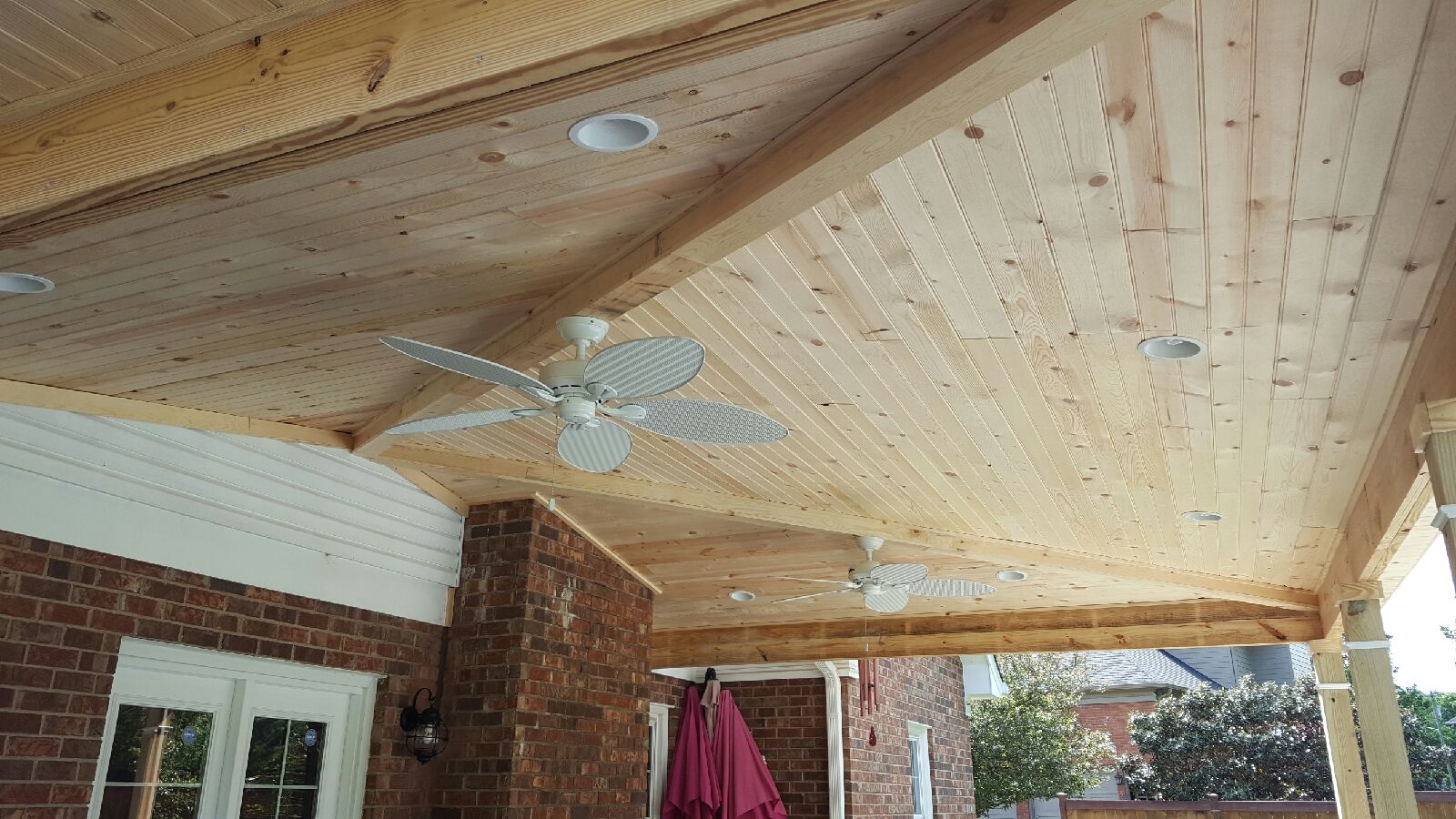 Tongue and Groove
We supply our kiln-dried tongue and groove wood in 1x6, 1x8, 1x10, and 1x12 sizes. We carry flooring, v-groove (car siding), and bead board patterns. We typically stock the flooring and the v-groove in all four sizes, but the beaded typically only ever is stocked in 1x6 and 1x8 boards.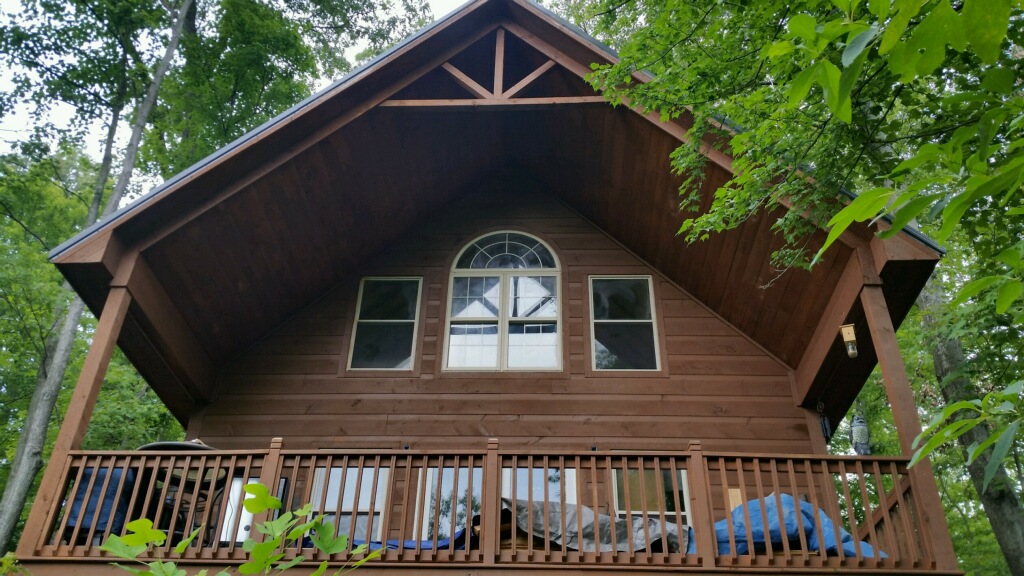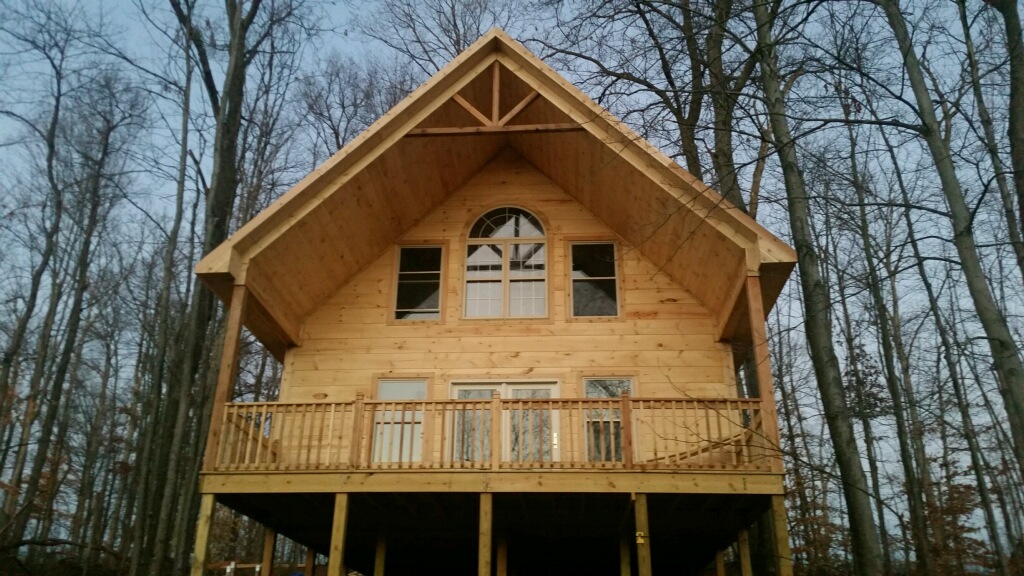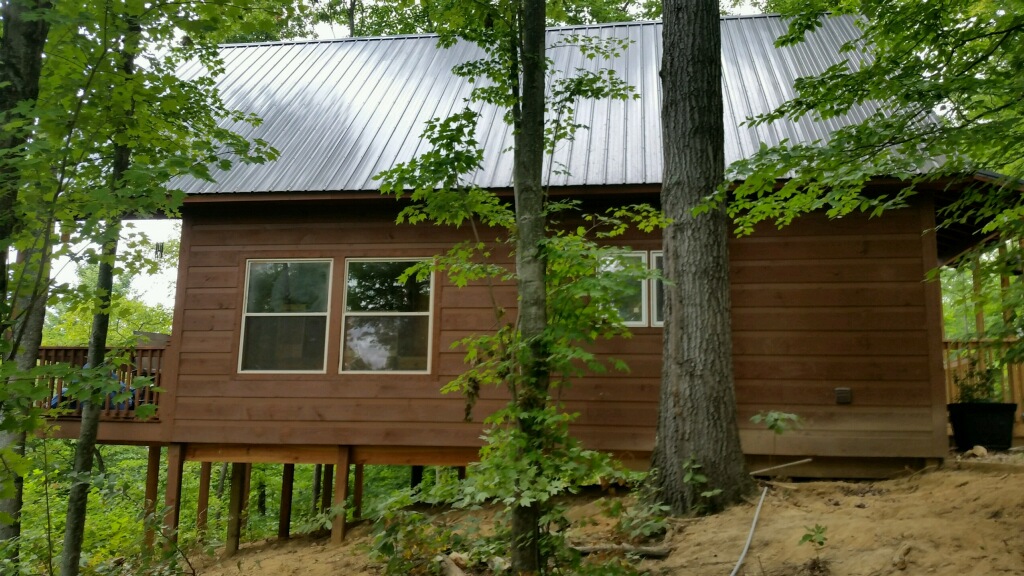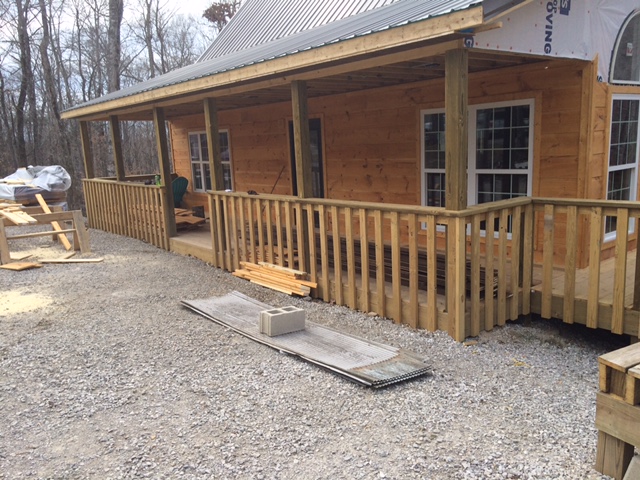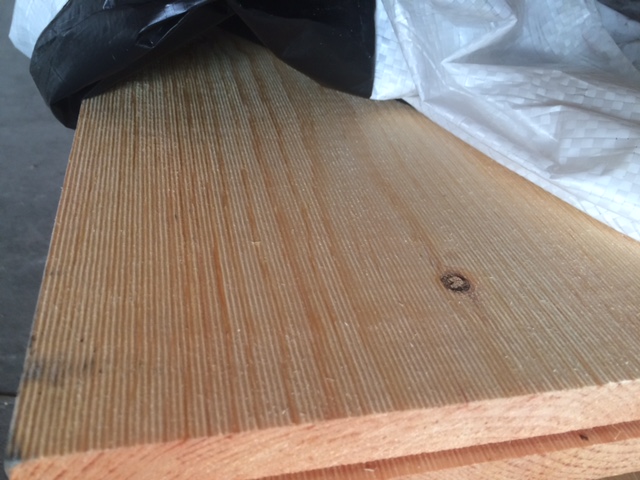 Log Siding- Chink Log and Half Log Siding
We supply a 1x12 chink log siding and a round half log siding. This has become a favorite for our customers and we love to see it finishing out in their homes! Check with our teams for options for your home!
Shiplap
With shows like HGTV's Fixer Upper exposing the beauty of shiplap lumber, that our grandparents used to use, demand is high these days. We supply our kiln-dried shiplap wood in 1x6, 1x8, 1x10, and 1x12 sizes. We supply your typical square edged boards, rough sawn square edge, v-groove (in some sizes at varying times), chink log patterns, and at times in a dutch lap (or German siding).
FLOORING
We get to see some of the best looking floors imaginable with our lumber! Seeing the way our customers have taken our flooring and created such amazing living spaces is inspiring to our whole team. We currently carry white pine, yellow pine, and reclaimed barn wood flooring options for our customers. For details and pricing, contact us.